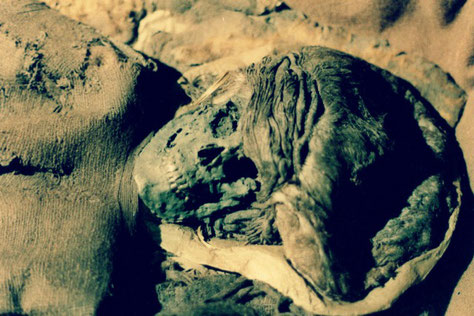 2017-04-10 TheLocal.dk
A Bronze Age woman whose remains were uncovered in a famous 1930s archaeological discovery in southern Denmark migrated to the country from distant lands, new research has revealed.
A groundbreaking new study has shown that the Skrydstrup Girl, who was discovered in a burial mound in 1935, was neither born nor raised in Denmark.
The new information about the famous Bronze Age remains was revealed on national broadcaster DR's big-budget documentary series Historien om Danmark (The History of Denmark). (...)
---
Nationalmuseet DK
Tales of Bronze Age Women
---
Faculties of Humanity
2015-05-21 humanities.ku.dk
The Bronze Age Egtved Girl was not from Denmark
One of the best-known Danish Bronze Age finds, the Egtved Girl from 1370 BC, was not born in Egtved, Denmark, reveals new research from the National Museum of Denmark and University of Copenhagen. Strontium isotope analyses of the girl's hair, teeth and nails show that she was born and raised hundreds of miles from Egtved, most probably in Southern Germany (Black Forest), and that she arrived in Egtved shortly before she died.
The Bronze Age Egtved Girl came from far away, as revealed by strontium isotope analyses of the girl's teeth. The analyses show that she was born and raised outside Denmark's current borders, and strontium isotope analyses of the girl's hair and a thumb nail also show that she travelled great distances the last two years of her life. (...)
---
---